Version: 4.14.6
When you install a flow, a new flow version will be created. These versions are duplicates of the flow that can't be changed, so they're a form of history of a flow. All these versions can be accessed via the versions tab at the right side of the canvas.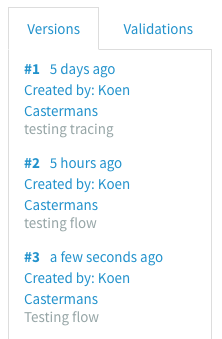 New versions​
As previously mentioned, every installation of a flow creates a new version. A new version is provided with a version number, a creation date en the name of the user that created it. When the flow is installed in one or more environments it will get a label with the name of the environment. The label is also a link that will redirect you to the flow details in the Flow Manager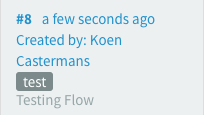 Existing versions​
It is also possible to install previous versions of a flow. You just choose the version in the versions tab and click on it. The version will be opened in the canvas. You can click on the install button to install the version. The install dialog will appear in which you can choose the environment. The version remark is disabled because you're installing an existing version.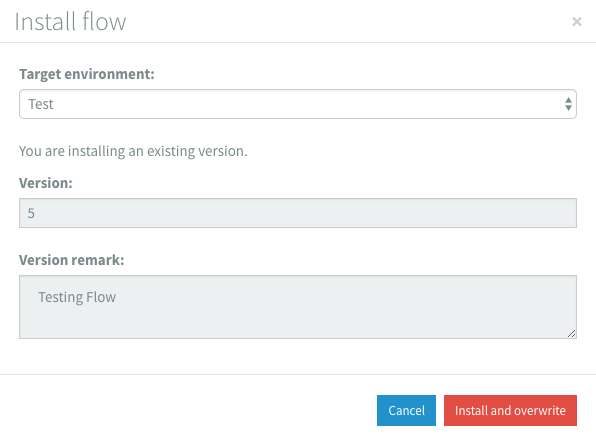 Removing versions​
Versions can be easily removed by clicking on the trash can icon that appears when you hover over the version in the list. It is not possible to remove installed versions.